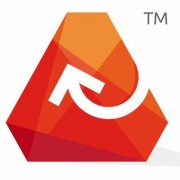 Based on our own experience, we decided to incorporate this high-technology into the backpack and to provide everyone with the ability to recharge their smartphones when needed, to have 24/7 shareable Internet connection and many more.
Every once in a while a person loses a backpack in the airport, at the bus station and can even forget it in a bus. Sometimes you may carry only your sports equipment, but often you may carry a valuable equipment, which certainly will make you think twice whether to take that kind of equipment next time. As we have already described in our previous post (if you didn't read it, here is the link again:​ iBackPack — Next Generation Backpack)
the iBackPack is in fact a technology backpack, allowing you to charge your smartphone devices, to connect to the internet and share the same, and even more it has spacious storage compartments for your valuable devices. And as such, we decided to avoid the stress and panic connected with the losing of it and to create mobile apps which will automatically connect to your iBackPack.
The iBackPack app has the following features:
GPS

Tracking System

Bluetooth

Proximity

Locator

Alarm system
Speaker control
Parents control
Group chat
History
Discounts
We will briefly describe all of them and what their purpose is.
GPS Tracking System and a Bluetooth Proximity
We have incorporated a GPS Tracking System and a Bluetooth Proximity Locator in the iBackPack, which are connected with your smartphone device via the mobile apps. Parents of children are empowered with the ability to monitor the whereabouts of their children. Even more, they can create "safe" and "no-go" zones for their children, and get notified if they enter such zone. The most concerned parents will get detailed reports as to where their child is at the moment, or where he or she is going. This is a special part of the app — called Parent Control, which only the parents will have access to. As such, you can even calculate how much time your child goes to school. The iBackPack app has also integrated Google Street and Augmented Reality functions, which makes the tracking even more precise and detailed.
Besides being informed about the whereabouts of your children and knowing all the time that you are safe, the incorporated Bluetooth Proximity Locator allows you to always know where your backpack is. Whenever you don't know where your iBackPack is, just activate the Bluetooth Proximity Locator on the mobile app and it will track it immediately and inform you about its location. If you accidentally leave it at the bus station or in the market, the app will inform you about the same. Get reminded about your iBackPack every time you are leaving certain places, when you are stepping off the train or when you are waiting for your backpack at the airport. And even better, if someone steals your bag, activate the Alarm Option from your app and do not let the thief run away.
Chat System
If the app didn't have the option of chatting with your friends or family, then it wouldn't be so cool. That being said, the other feature that we incorporated into the iBackPack app is the multiple chat. You can chat with everyone you want — there are no limits to it other than your imagination and the number of your friends and relatives.
Deep Discounts
As part of the iBackPack, we suppose that you are aware of the deep discounts that you will get for your participation in our campaigns. To make it easier for you, we have decided to include all those places where you will have deep discounts in the mobile app. So, everytime you are near such place, you will be able to see that and visit the one that offers products of your interest. The proximity locator will get you to the store discounts and you can then use the barcodes to get the discount on the products you like.
Bluetooth Stereo Speakers
You are already familiar with the features of the iBackPack, in particular, the Bluetooth Stereo Speakers. Now, with the iBackPack mobile app, you will have control over them. You can mute them, control the volume, choose the Alarm sound and much more. Your smartphone will serve as a remote control for your iBackPack.
My Places
Even get more with the History feature enabling you to check in on each and every place you visit, thus saving all your memories and great adventures. Whenever you want to remind yourself of those times, just press the History option of the iBackPack app and enjoy your memories. Capture all those crazy, great adventures and prepare for many more.
From idea to design — all of the app features were carefully chosen and studied to make the app suitable for each and every owner of the iBackPack.The iBackPack mobile app will be available for all Android devices, as well as for the Apple iPhone, iPad and the new sophisticated Apple Watch and the many brands and variations of Android Wear. The mobile app comes together with the iBackPack, so you won't have additional charges for the same. Let's accomplish this unique dream to connect your backpack with a mobile app.
Share, like, follow, subscribe, or even join our awesome team. We are almost at the end of accomplishing this goal and if you want to learn more about us and the features we offer, vote for those that you want to have in your backpack and even win a free backpack — check our website at www.ibackpack.co.
Follow us on Facebook , Twitter, Instagram, LinkedIn, Pinterest, Google+ and YouTube.
Share: